Digital Scrapbooking Cookbook/Recipe
Freebies and Try-it Kit
CREATE A WONDERFUL KEEPSAKE WITH YOUR TREASURED FAMILY RECIPES OR GOOD TIMES SHARED WITH FRIENDS AND FAMILY. USE TO CREATE A GREAT COOKBOOK WITH RECIPES AND PHOTOS.

2 Pre-Made Digital Recipe Scrapbook Pages for you:


click on the above image to download the 2 pre-made pages
Digital Scrapbooking Cookbook/Recipe Digital Mega Kit
TAKE THOSE GREAT TREASURED RECIPES OUT OF YOUR DUSTY RECIPE BOX OR TATTERED COOKBOOK AND CREATE AND ONE OF A KIND HEIRLOOM TO BE ENJOYED BY GENERATIONS TO COME RIGHT ON YOUR COMPUTER!!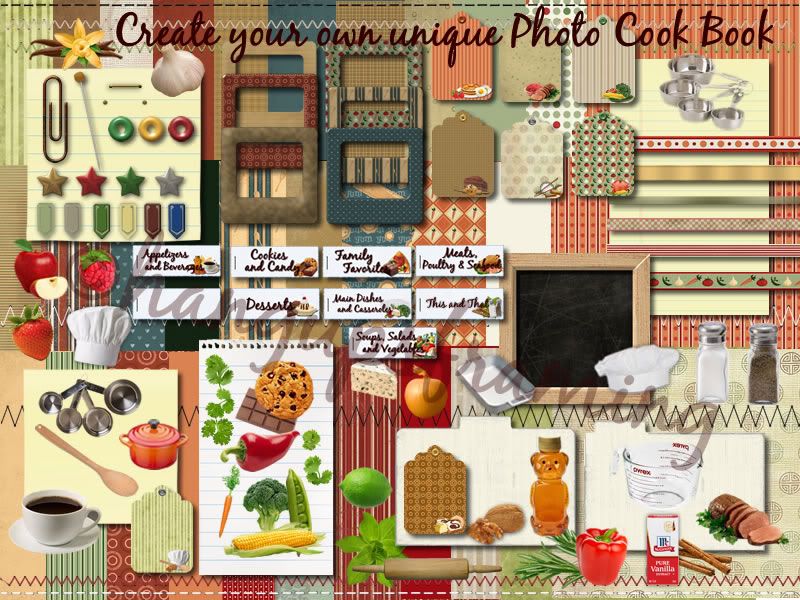 You can also download a free "try-it" to create your own Pages.
And find the details to purchase the kit from my Website.
All downloads are directly from my site, no waiting for download services such as for 4shared to load your download!!
Check out all of my Digital Scrapbooking Kits and Pre-made pages in a variety of themes on my website:
http://www.rleeroush.net/Digital.htm